Customer services
To make your experience at North Rocks easy to enjoy, the centre has many services and amenities available free for our customers.
For more information, please contact Centre Management on (02) 9872 1222.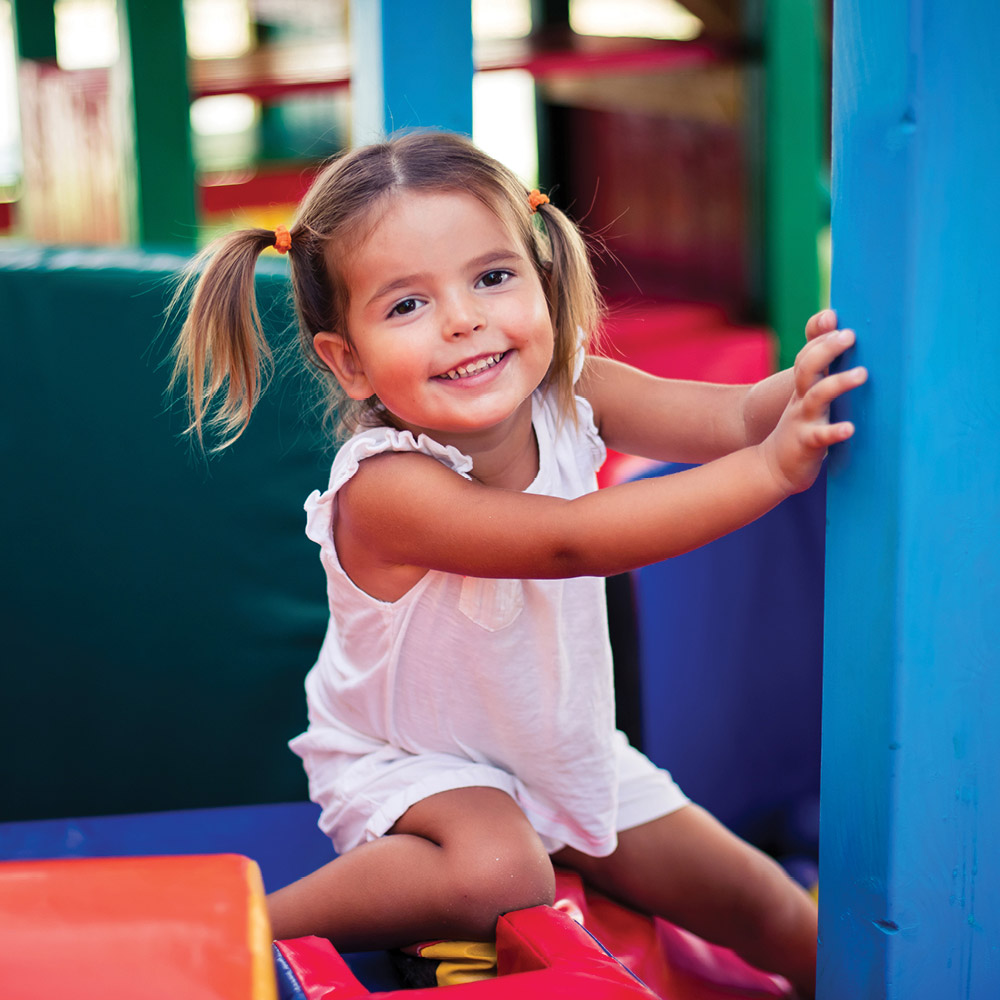 Accessible restrooms
Accessible restrooms are located near Priceline Pharmacy and Aldi.
Near Priceline Pharmacy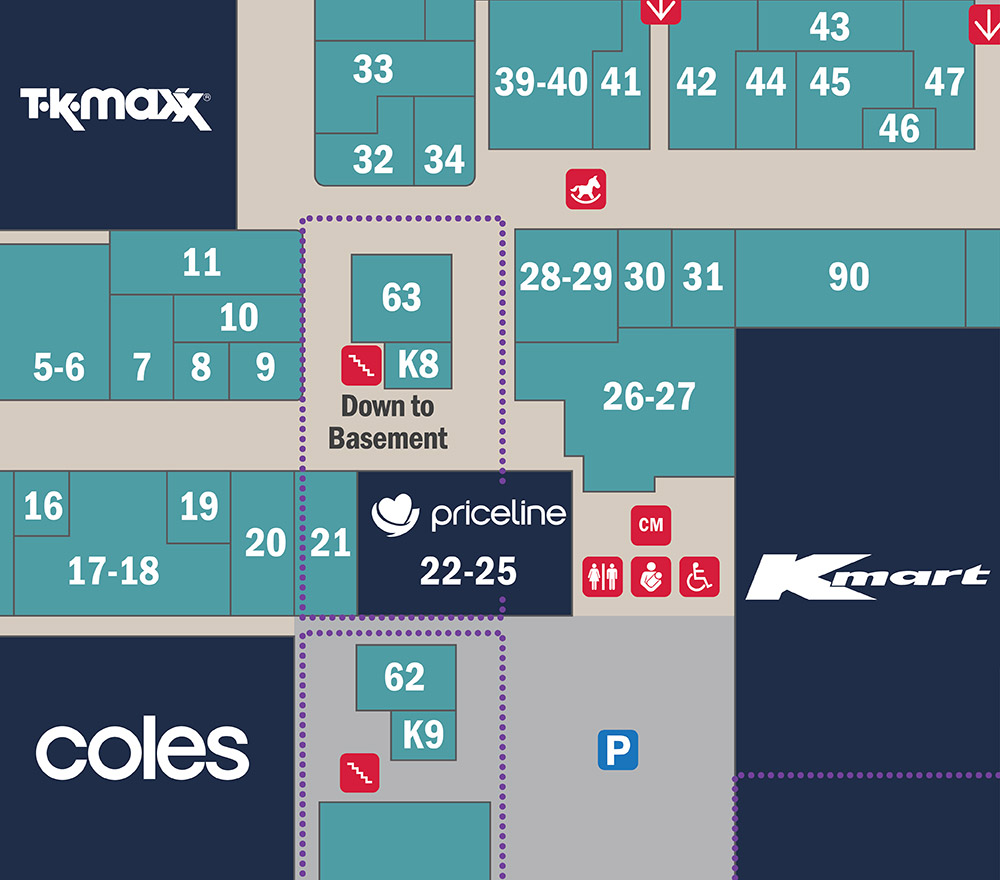 Near Aldi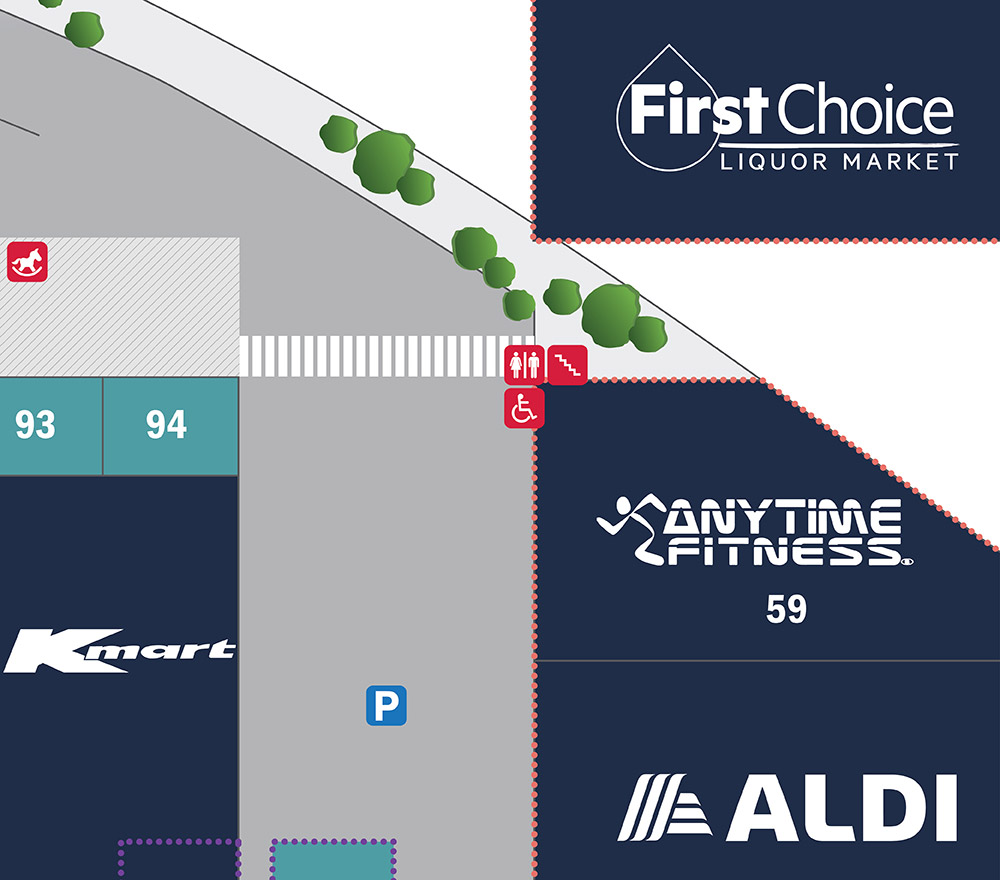 Fun Factory
Fun Factory is a colourful interactive space for families to meet up with friends, play or relax. Designed for kids aged 2-6 years, the space is filled with activity tables, a comfy reading corner with books, educational toys, games and TV entertainment.
Fun Factory is located in Shop T3, near Sharetea.
Justice of the Peace
For your convenience, a free Justice of the Peace service is available every Saturday, 10am–12 noon, located near Alexander Jewellers.
Kids play areas
The centre has two play areas to entertain the kids. Tiny Tots Play Area is located indoors opposite Pronto Rocks Café and is suitable for kids under 5 years. Jungle Rocks Play Area is located outside next to Kmart and has two zones for kids aged 2-5 years & 6-9 years. For everyone's safety, children must be supervised at all times and adhere to the Play Rules.
Lost property
For all lost and found property, please call (02) 9872 1222 or visit the Centre Management Office located near Priceline Pharmacy.
Mobility scooter & wheelchair hire
Complimentary motorised scooters and wheelchairs are available for hire from the Centre Management Office, located near Priceline Pharmacy. Bookings are recommended – please call (02) 9872 1222.
If you require the assistance of an escort to or from your vehicle, please advise Centre Management.
Parents' Room
For your convenience, a Parents' Room is located near Priceline Pharmacy. Facilities include a private feeding room, change table, microwave and play area.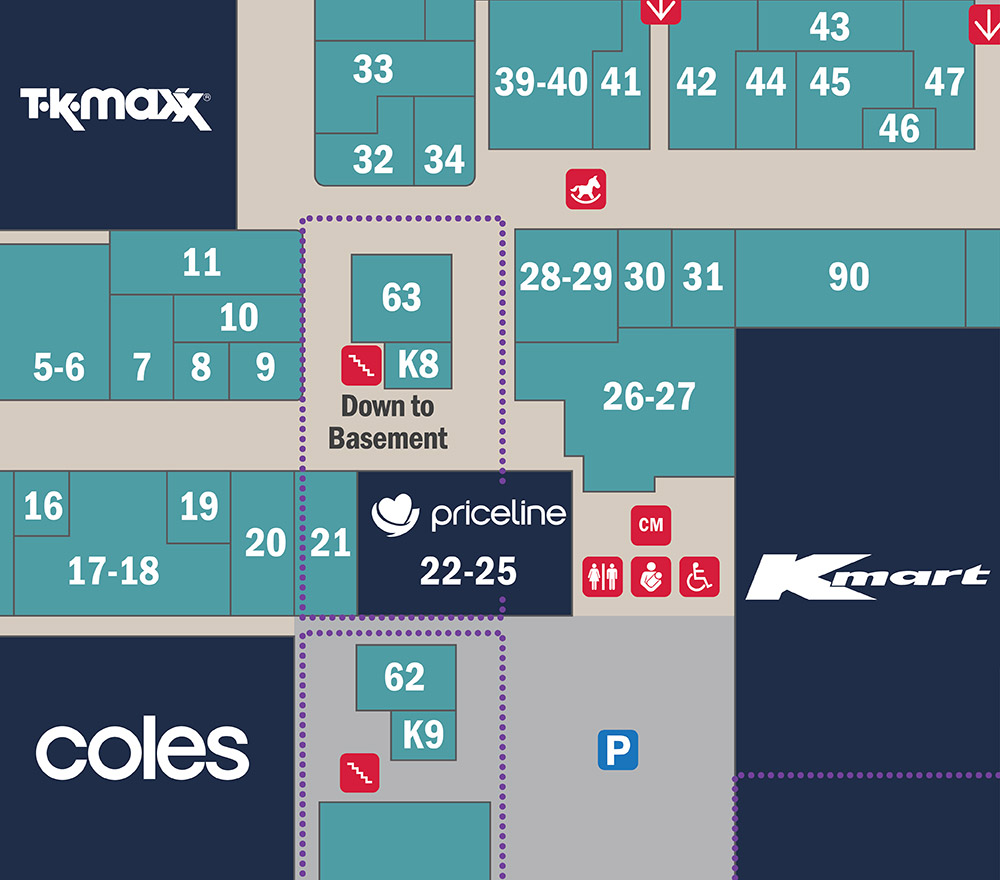 Parking
Plenty of free parking is available for all customers, including over 1,000 open space, undercover and disabled spots. Main entry to the open space car park is via North Rocks Road. Access to the undercover car park is via New North Rocks Road. Please note undercover parking strictly closes at 10pm.